Pre-Retirees (Aged 50-65)
In simple language, this course explains time-tested strategies that help your clients make informed retirement planning decisions. Whether their objective is to build a nest egg, protect their assets or preserve their lifestyle throughout retirement, this course helps them plan their retirement with confidence.

Is This Course Right For My Practice?
By teaching this course, you will be able to help people better understand their options for retirement savings and investment vehicles (as well as the advantages and disadvantages of each). Advisors with a background in retirement planning, social security, 401(k), portfolio management and risk management will be well-suited to teach this course.

Classes are held weekday evenings or Saturday mornings.
Topics Covered in this Course
Day 1
Section 1 – Life Planning for Retirement
Section 2 – Retirement Needs & Expenses
Section 3 – Retirement Roadblocks & Mistakes
Section 4 – Retirement Income Sources
Section 5 – Retirement Plan Distributions
Day 2
Section 6 – Investments
Section 7 – Risk Management (Insurance)
Section 8 – Estate Planning
Questions and active participation from the attendees are highly encouraged. Given that retirement needs are unique and based on personal circumstances, no personal investment advice is offered during the course. This course is for educational purposes only. Promoting, recommending, or selling any specific financial products during the class is strictly prohibited..
Personal Lab Session After the Course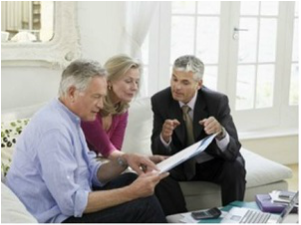 Private Lab Session (Optional)
After the course, attendees will have the option to request a private one-on-one consultation with their instructor. These consultations are typically completed within 1-2 weeks and held at the instructor's office.

During this private session, attendees are allowed to ask their instructor specific questions about their personal financial situations. Attendees need only share information that they are comfortable discussing with their instructor in order to resolve their personal financial questions.