Career Professionals (Aged 35-50)
Generation X has arrived. The next wave of career professionals has begun their ascent into the C-suite and beyond. While focusing on their careers, they are also challenged with managing family finances at both ends of the spectrum. Between helping children plan for college and assisting parents with end-of-life transitions, Generation X is about to benefit from the largest wealth transfer in American history.

Is This Course Right For My Practice?
Fiduciary advisors looking to work with Gen-X clients will find this course touches on most of the important financial topics relevant to adults at this stage of life. Investment advisors with a background in budgeting, tax planning, college planning or insurance planning may be well-suited for educating attendees in this demographic.

Classes are held weekday evenings or Saturday mornings.
Topics Covered in this Course
Day 1
Section 1 – Life & Wealth Planning
Section 2 – Barriers to Wealth Accumulation
Section 3 – Tax Advantaged Investment Vehicles
Day 2
Section 4 – Managing Family Finances
Section 5 – Investment Strategies
Section 6 – Risk Management Strategies
Questions and active participation from the attendees are highly encouraged. No personal investment advice may be offered during the course. This course is for educational purposes only. Promoting, recommending or selling any specific financial products during the class is strictly prohibited.
Personal Lab Session After the Course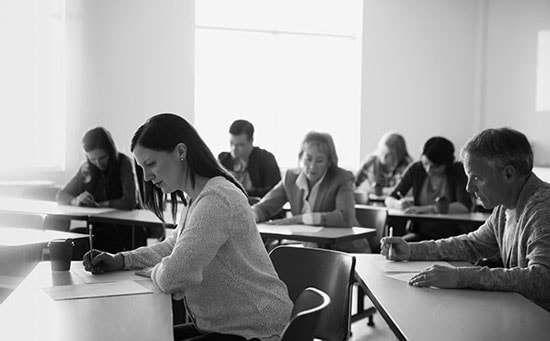 Private Lab Session (Optional)
After the course, attendees will have the option to request a private one-on-one consultation with their instructor. These consultations are typically completed within 1-2 weeks and held at the instructor's office.

During this private session, attendees are allowed to ask their instructor specific questions about their personal financial situations. Attendees need only share information that they are comfortable discussing with their instructor in order to resolve their personal financial questions.